Electrical Engineering Manager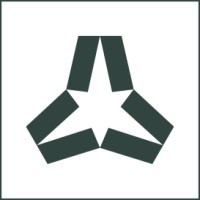 Antora Energy
Software Engineering, Other Engineering
Sunnyvale, CA, USA
Posted on Friday, February 10, 2023
Backed by Bill Gates' Breakthrough Energy Ventures and Chris Sacca's Lowercarbon Capital, Antora Energy turns sunshine and wind into a reliable, on-demand source of zero-carbon heat and power to enable deep decarbonization of industry and the electric grid. Propelled by a world-class team that includes leaders in their fields, Antora will eliminate gigatons of emissions while increasing U.S. energy security, reducing our dependence on global supply chains, supporting well-paying jobs, and protecting marginalized communities from industrial pollution.
We are growing our company with people who put team and mission first, value connection through laughter and joy, and build with humility and openness. Our people are our most valuable asset, and we are committed to continue building a diverse, passionate, and creative team dedicated to providing clean, reliable, and affordable energy to everyone on earth. People join our team to do the most fulfilling and impactful work of their lives on climate change. Join one of the world's most transformative climate tech companies. We're ready to decarbonize the global economy. Are you?
Position Summary
We are seeking an exceptionally driven and passionate individual to join our solid-state thermal battery engineering team. You will lead a team of electrical engineers working on product development and collaborate with internal & external engineering teams to scope, define, design, model, prototype, validate, and iterate the electrical systems design of the Antora thermal battery. In addition, you will be a key technical member and leader in a cross-functional and rapidly growing organization. Your work will directly contribute to the commercialization of a first of a kind long-duration energy storage technology.
Roles & Responsibilities
Hire and Lead a team of electrical engineers assigned to design and develop key components of the solid-state thermal battery system

Provide Electrical Engineering leadership, review all electrical engineering work and assure our team produces the highest quality work deliverables

Drive hardware development on electrical heating systems for Antora's thermal battery from basic architecture evaluations through the detailed design, analysis, prototype, test, and manufacturing phases

Enable cross-functional collaboration within engineering, procurement, business development, and manufacturing

Lead the development and implementation of engineering best practices, tools, and systems

Responsible for product delivery and timeline through the phases outlined above

You will also enforce process compliance and participate in process development to improve efficiency and rigor
Key Qualifications
BS in electrical engineering or related field

7-10 years of experience as part of an electrical engineering design and development team tasked with responsibility of delivering hardware systems

Demonstrated ability to lead an electrical engineering design team

Experience managing design teams tasked with delivery of grid scale electrical systems

Understanding of electrical and systems analysis including failure modes of grid scale electrical systems

Experience designing and building high power process heating systems, e.g. graphite heaters

Expertise and experience in one or more of the following areas: Design of substations, design of electrical control systems including ladder diagrams, site power distribution design, transformer sizing, automatic transfer switch sizing, bus sizing, breaker sizing and single line diagram preparation; sizing wire and conduit; facility layout of wire and conduit, and preparation of point to point wiring diagrams.

Strong written and verbal communication skills
Additional Qualifications Desired
Past experience with renewable energy systems and industrial process heating applications

Experience with UL and National Electrical Code.

Experience with drafting and reviewing HAZOP / PHA / LOTOTO
Salary Range: $160,000 USD - $200,000 USD
Salary Basis: Annual
This job posting contains the salary range that Antora Energy believes it would be willing to pay for the posted job. The actual salary offered will be determined within the posted range based on a candidate's experience, credentials, and expertise as they pertain to the requirements of the position.
In addition to a competitive base salary, Antora Energy's Total Rewards program includes a premium health benefits package with life and disability insurance, a 401K plan, a flexible spending account, industry leading paid time off policy, providing a flexible and inclusive holiday observance, as well as paid volunteer time off.