Sr. Process Engineer (Pyro)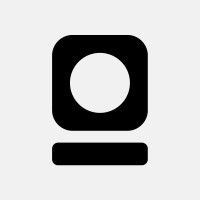 Brimstone
Oakland, CA, USA
Posted on Wednesday, June 29, 2022
About Us
Brimstone is on a mission to decarbonize the cement industry. The $1 trillion cement market is responsible for 7.5% of carbon emissions annually, with a greenhouse gas impact just behind cars. Founded in 2019, Brimstone developed a breakthrough carbon-negative process that produces the exact same cement and supplementary cementitious materials used today. These materials have the same quality and performance builders have trusted for over 150 years. The key difference: on net, our process takes carbon dioxide out of the air instead of putting it in.
Our team is now scaling up to refine our process further and to build our first production facilities. We're assembling an all-star team of sharp, mission-driven, collaborative individuals who take pride in using their diverse skills to contribute to a better world. If you are interested in joining a team of builders, surfers, amateur chefs, podcast junkies, bibliophiles, dog lovers, and car campers who wake up every day excited to work on addressing climate change — we are the company for you! Want to join us in decarbonizing cement? You can help us solve the most urgent, important challenge facing the world today (and have a blast while doing it).
You Should Join Us If You:
Are passionate and motivated about our mission to fight climate change.
Have an insatiable sense of curiosity and a drive to solve problems.
Thrive in a fast-paced collaborative startup environment.
Want to work with a fun, mission-aligned, and values-oriented team
Position Overview
Reactor design for heterogeneous reaction systems, including solid-liquid, gas-solid, and multicomponent solid-liquid
Assist with process development and engineering design for processing projects, including formulating process flow diagrams and piping & instrumentation diagrams
Assess materials of construction, including for corrosive and hazardous liquids, gasses, and solids and for high-temperature (>1000°C) systems
Perform technical communications such as verbal presentations, Powerpoint slideshows, technical write-ups, and reports
Evaluate and administer contracts with vendors for the provision of services and equipment
Qualifications
Bachelor's, Master's, or PhD degree in Chemical Engineering or equivalent
7+ years of engineering experience
Deep understanding of chemical engineering fundamentals: heat transfer, mass transfer, fluid mechanics, chemical kinetics, thermodynamic analysis, mass and energy balance, unit operation design
Experience with design and engineering of novel processes (pilot plant, demonstration plant, and commercial plant)
Experience with high temperature reactions (>1000°C)
Experience with equipment such as rotary kiln, fluidized bed, spray roaster, or similar.
Familiarity bridging process simulation with actual equipment, process, and plant design
Relevant experience with experimental design, reaction engineering, equipment design, inorganic process chemistry, material handling and conveying.
Salary Range: $147,000 - $191,000
Salary and Benefits
A highly competitive salary
Company equity
Medical, Dental, and Vision insurance is 100% covered for employees and dependents
Mental Health benefits (therapy and counseling costs are 100% covered)
30 days of vacation plus
paid time off between Christmas and New Years
11 company holidays
401k Employer contributions
A computer of your choice
Commuter benefits and public transportation expenses are 100% covered
A fun, diverse, and talented team focused on making the biggest impact possible on climate change
Our Commitment to Diversity
Brimstone is an equal opportunity employer committed to diversity and inclusion in the workplace. We are seeking to build a unique team of individuals and create an environment where all backgrounds and experiences are valued. We credit our success to the different perspectives each team member presents and would never discriminate on the basis of race, color, ancestry, religion, national origin, sex, gender identity, sexual orientation, age, marital status, disability status, or Veteran status.