Product Integration Engineering Internship/Co-op (6+ Months)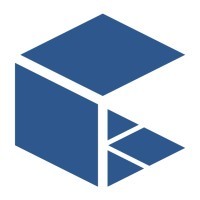 Cuberg
Product
United States
Posted on Friday, October 21, 2022
The Engineering Intern will provide support to projects regarding integration of validated cell designs into Cuberg's first test flights. They will collaborate cross-functionally with the product, quality, and engineering teams at Cuberg to make sure cells meet system level and customer requirements. This is an excellent opportunity for college students looking to gain battery product experience at the cutting edge in a stimulating and exciting environment.
Ideal candidates are looking for a rapid learning and growth opportunity, are creative, practical, organized, results-oriented, and perform well in a fast-paced, collaborative, and dynamic startup environment.
Join us in building the future of energy.
Responsibilities
Assist in R&D endeavors for Cell Validation and Product Integration
Collect and report technical battery test data for customers and internal development
Work with engineering and product teams to prepare cells for commercial deployment
Provide non-technical support (cost analysis, market metrics) where needed
Apply creative thinking, analysis, and good judgement to propose innovative solutions to technical challenges
Minimum 6-month internship commitment, starting August 2023
Currently pursuing a B.S. or M.S in an engineering field (e.g. chemical engineering, mechanical engineering, materials engineering, statistics). Strong statistical knowledge preferred
Experience in scientific/engineering research and development (internship/lab experience highly desirable)
Curious minded personality with excellent communication and interpersonal skills
Strong data analytical skills (Python or MATLAB) preferred
Paid time off, holidays