Cell Engineering Intern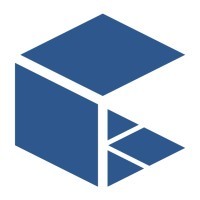 Cuberg
San Leandro, CA, USA
Posted on Friday, October 21, 2022
Cuberg is commercializing a next-generation lithium metal battery to power the rise of electric mobility. Our battery technology provides huge benefits in terms of energy density, power, and safety, all in a format that allows for rapid scaling. Be part of a once-in-a-lifetime opportunity to transform the future of electric mobility.
We are currently seeking motivated Interns in the areas of mechanical engineering, materials science, data, and test. We are looking for candidates who have a passion for making an impact in our sustainable energy future and who will thrive in a rapidly evolving, close-knit, and dynamic early-stage startup environment. The ideal candidate will think independently, be unafraid to take on major responsibilities, and perform all tasks with diligence and care.
Join us in building the future of energy.
Responsibilities
Analyze experimental results to understand the impact of process and operating conditions on cell performance
Assist scientists and engineers with material / cell preparation, cell assembly, and testing
Design and build test setups and fixtures
Prepare reports, present and share results with team members
Work closely with the battery modeling team members
Currently pursuing a B.S. or M.S. degree in Mechanical Engineering, Chemical Engineering, Material Science, Electrical Engineering, Applied Physics, or related area
Seeking a Fall/Winter Engineering Internship/Co-op for a duration of 6+ months, with a desired start date in August.
Interest in learning battery electrochemistry and mechanisms, cell design, testing, and process development
Hands on laboratory experience in designing, building, and executing experiments (College lab courses acceptable)
Strong data analytical skills (Python or MATLAB experience is a plus)
Comfortable taking ownership of projects and working with cross-functional teams
Paid time off, holidays