Staff Process Engineer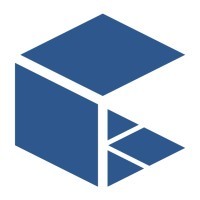 Cuberg
Other Engineering
San Leandro, CA, USA
Posted on Friday, March 31, 2023
The Staff Process Engineer will have a large impact in commercializing Cuberg's next generation cell. Responsibilities include leading projects and teams to scale pouch cell assembly processes while improving production throughput and yields. This role is extremely cross functional, from collaborating with cell design/systems on cell requirements to working with business development to understand forecasted demands.
Ideal candidates are detail-oriented, have prior cell assembly experience in a production environment, take pride in the quality of their work, and work well in a fast-paced, collaborative, and dynamic startup environment.
Join us in building the future of energy.
About
Cuberg is commercializing next-generation battery technology to power the future of electric mobility. The company was acquired in 2021 by Northvolt, a global supplier of sustainable, high-quality battery cells and systems. As Northvolt's Advanced Technology Center operating in Silicon Valley, Cuberg is developing and commercializing lithium metal batteries, building an innovation ecosystem around lithium-ion technology, and leveraging Northvolt's state-of-the-art manufacturing capabilities to rapidly scale up production of advanced batteries.
Responsibilities
Act as a cell manufacturing process subject matter expert by have a deep understanding of high volume automated pouch cell assembly equipment and processes
Work with external vendors to design new cell assembly equipment and bring inhouse through robust proof of concept trials, detailed design reviews, and qualifications
Collaborate with various teams (cell design, systems, quality, production, materials) and perform experiments to determine root cause in cell failures
Plan and execute hands-on technical work using advanced statistical techniques including Design of Experiments (DoE) and Statistical Process Control (SPC)
Identify and address opportunities to continuously improve our products and processes; and assess for regulatory, quality, ergonomic, safety, environmental, and cost impact
Collect and manipulate data from material suppliers, equipment telemetry, and electrochemical performance data to determine significant correlations affecting product quality
Bachelor's Degree in Mechanical or Materials Engineering with 8+ years of hands-on engineering experience with pouch cell assembly processes
Proven history of documenting and communicating work effectively
Demonstrated ability to:
1. Apply engineering fundamentals and statistical tools to development, optimization, and troubleshooting activities;
2. Prioritize, plan, and drive multiple projects concurrently from development to completion against agreed upon timelines and deliverables;
3. Work independently and collaborate effectively as part of a team, including influencing across functions;
4. Identify critical issues and failure modes, creating a framework of action to address these issues and assess root cause including effective risk-based decision making;
5. Leverage critical thinking to navigate technical and project uncertainties
The San Fransisco / Bay Area base salary range for this full-time position is $160,000 - $192,000 + equity + benefits.
Base pay is determined by level + years' of relevant experience
The San Francisco / Bay Area cash compensation (base + bonus) range for this full-time position is $127,000 - $192,000 + equity + benefits.


Generous stock options
Group health benefits that provide strong support for employee well-being and preventative care, including comprehensive medical, dental, vision, and flexible savings account plans
A retirement program that helps build future financial security through both traditional and Roth 401(k) options with employer matching
Generous paid time off plans to renew and refresh through vacation, personal leave, holidays, and parental leave