Information Technology Manager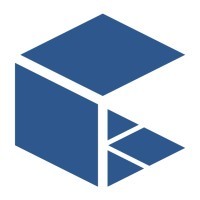 Cuberg
IT
United States
Posted on Friday, April 21, 2023
We are seeking an experienced IT Lead to support and maintain our IT infrastructure, ensuring the smooth and secure operation of all systems and processes. The IT Lead will play a key role in developing and implementing IT solutions that align with Cuberg's business objectives, security goals, and R&D initiatives. This role will collaborate closely with Cuberg's business teams as well as Northvolt's IT team, and will contribute to the overall success of operational efficiency.
About Us:
Cuberg is commercializing next-generation battery technology to power the future of electric mobility. The company was acquired in 2021 by Northvolt, a global supplier of sustainable, high-quality battery cells and systems. As Northvolt's Advanced Technology Center operating in Silicon Valley, Cuberg is developing and commercializing lithium metal batteries, building an innovation ecosystem around lithium-ion technology, and leveraging Northvolt's state-of-the-art manufacturing capabilities to rapidly scale up production of advanced batteries.
Responsibilities
Maintain and optimize IT infrastructure, including networks, security, and software
Implement and maintain robust cybersecurity measures to protect company data and intellectual property
Assist with the procurement, installation, and maintenance of hardware and software systems, ensuring cost-effective and efficient IT solutions
Support the development and implementation of IT policies, procedures, and documentation, ensuring compliance with industry standards and regulations
Collaborate with R&D teams to provide IT support for research projects and initiatives.
Troubleshoot and resolve technical issues, ensuring minimal downtime and optimal system performance
Monitor and assess IT performance, identifying areas for improvement and implementing innovative solutions
Assist with IT budget and resource allocation, ensuring optimal performance and cost efficiency
Collaborate with external IT vendors and service providers
Provide training and guidance to staff on IT best practices, tools, and systems
Bachelor's degree in Computer Science, Information Technology, or a related field
A minimum of 6 years of experience in IT, preferably in a manufacturing or technology-focused environment
In-depth knowledge of IT infrastructure, network systems, cyber security protocols, and software applications
Experience with cloud-based services and virtualization technologies
Familiarity with relevant industry standards and regulations (e.g., ISO 27001, GDPR)
Strong problem-solving and critical thinking abilities
Excellent communication and interpersonal skills, with the ability to effectively collaborate with cross-functional teams
Ability to adapt to rapidly changing environments and prioritize multiple tasks
We offer competitive compensation and benefits packages to help you and your family build a healthy and secure future.

Generous stock options
Group health benefits that provide strong support for employee well-being and preventative care, including comprehensive medical, dental, vision, and flexible savings account plans
A retirement program that helps build future financial security through both traditional and Roth 401(k) options with employer matching
Generous paid time off plans to renew and refresh through vacation, personal leave, holidays, and parental leave
The San Francisco / Bay Area cash compensation (base + bonus) range for this full-time position is $127,000 - $158,000 + equity + benefits.