Senior Battery Cell Engineer - Cell Quality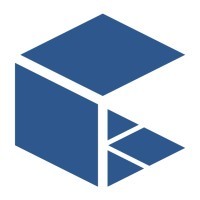 Cuberg
Quality Assurance
United States
Posted on Monday, May 1, 2023
The Battery Cell Engineer - Cell Quality will play a key role in integrating knowledge of electrochemical and battery cell mechanics with applied cell quality efforts by driving and solving for quality issues that can be traced back to processes, design and/or materials going into battery cell production. This hire will work cross-functionally to own and deliver critical methods, experimental findings, and models that form the basis for identifying and root-causing specific defects or operational degradation modes. This person will routinely analyze materials and process data from the cell production lines, cell performance data, and both destructive and non-destructive physical analysis results, and then propose and carry-out DOEs and similar projects to close the loop on such quality investigations - and report out and summarize results. This is a vastly important role as Cuberg is making significant strides in scaling up their cutting edge Li metal cell technology.
Ideal candidates are highly self-motivated, team-engaged, over communicative, hungry for statistically meaningful data sets, hands-on, creative and comfortable in a fast-paced, collaborative, and dynamic startup environment.
Join us in building the future of energy.
About
Cuberg is commercializing next-generation battery technology to power the future of electric mobility. The company was acquired in 2021 by Northvolt, a global supplier of sustainable, high-quality battery cells and systems. As Northvolt's Advanced Technology Center operating in Silicon Valley, Cuberg is developing and commercializing lithium metal batteries, building an innovation ecosystem around lithium-ion technology, and leveraging Northvolt's state-of-the-art manufacturing capabilities to rapidly scale up production of advanced batteries.
MS/PhD in Chem Engr, Materials, similar + industry experience (battery preferred)
Experience using data tools (Python, SQL, etc) and some applied statistics
Experience building battery cells (any variety of chemistries/form factors)
Experience testing battery cells (aging/performance)
Experience in a production/manufacturing environment a huge plus
Responsibilities
Contribute to and routinely refer to FMEA documentation for prioritizing quality issues seen at different stages of production and on-test
Propose and conduct statistical (data), analytical and experimental plans for gaining a deeper understanding of failure modes experienced at different stages of cell life, from in-production to end of life (on-test)
Propose and validate new cell defect and design specs and detection metrics using data from various production line data sets
Be responsible for catching, escalating and/or opening up tickets for critical quality issues, and build support for routes towards identifying the root cause (when necessary relying on cross-functional buy-in and delegation)
Work closely with production engineers to audit production processes, and cell design / R&D groups to review material/electrochemical methods and knowledge
Group health benefits that provide strong support for employee well-being and preventative care, including comprehensive medical, dental, vision, and flexible savings account plans
A retirement program that helps build future financial security through both traditional and Roth 401(k) options with employer matching
Generous paid time off plans to renew and refresh through vacation, personal leave, holidays, and parental leave
The San Francisco / Bay Area cash compensation (base + bonus) range for this full-time position is $127,000 - $161,000 + equity + benefits.