Staff Engineer - Electrode Design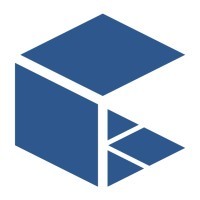 Cuberg
Design
United States
Posted on Tuesday, May 23, 2023
The Senior Engineer - Electrode Design will push forward the design and development of Cuberg's advanced lithium metal batteries by optimizing the specifications of the slurry-cast cathode electrode. The Senior Engineer will develop research plans, perform experiments, analyze data, present results, and recommend new development pathways. They will collaborate closely with other engineers and scientists at Cuberg, as well as external partners, to improve Cuberg's lithium-metal battery technology. In this role, the Senior Engineer will lead technical projects towards optimizing the design of the cathode electrode and assessing its performance, safety, reliability, quality, and manufacturability. The ideal candidate has experience working in the battery industry and a strong background in electrode design, fabrication (slurry formulation/mixing, coating, calendaring, etc.), and characterization. They should also have a strong foundation of materials science and electrochemistry. We work cross-functionally and collaboratively to serve our collective mission to build a better, more sustainable world from our new state of the art San Leandro facility. By joining Cuberg's Advanced R&D Team, you will be a key player in maturing our cell chemistry, contributing to electrifying the aviation industry, and being a part of the transition to a greener future.
Join us in building the future of energy.
About
Cuberg is commercializing next-generation battery technology to power the future of electric mobility. The company was acquired in 2021 by Northvolt, a global supplier of sustainable, high-quality battery cells and systems. As Northvolt's Advanced Technology Center operating in Silicon Valley, Cuberg is developing and commercializing lithium metal batteries, building an innovation ecosystem around lithium-ion technology, and leveraging Northvolt's state-of-the-art manufacturing capabilities to rapidly scale up production of advanced batteries.
Ph.D. in a scientific or engineering field (e.g., chemical engineering, materials science, physics, mechanical engineering, or a related discipline), or B.S./M.S. with 4+ years of relevant industry experience
Experience with cathode electrode design and fabrication, preferably with high-Ni NMC cathodes
Fundamental understanding of interactions of components (actives, binders, conductive aids) of a battery electrode in both the slurry and composite forms
Strong background in understanding rheology of complex fluids
Experience in applied and theoretical knowledge of slot die coating in pilot and high-volume manufacturing settings
Strong background in battery fundamentals, electrochemistry, and materials science
Willingness to conduct/supervise experiments in laboratory, glovebox, and dry room environments
Excellent interpersonal and communication skills
Ability to solve complex problems
Responsibilities
Lead technical projects on cathode electrode development initiatives aligned with the company's product roadmap and objectives and identify new pathways for development
Collaborate with other R&D teams to explore and develop cutting-edge design concepts
Work closely with external and internal partners to conceptualize, design, test, and analyze electrode performance (as a standalone component and as part of a complete battery cell) in a holistic manner with DFX considerations
Design experiments to understand structure-property-performance tradeoffs, analyze resulting data, and communicate results to diverse stakeholders
Develop understanding of degradation/failure modes with different cathode electrodes
Setup in-house electrode fabrication capabilities in R&D scale
Identify and proactively address delays, obstacles, inefficiencies, and unexpected results
The San Francisco / Bay Area cash compensation (base + bonus) range for this full-time position is $161,000 - $192,000 + equity + benefits.
Generous stock options
Group health benefits that provide strong support for employee well-being and preventative care, including comprehensive medical, dental, vision, and flexible savings account plans
A retirement program that helps build future financial security through both traditional and Roth 401(k) options with employer matching
Generous paid time off plans to renew and refresh through vacation, personal leave, holidays, and parental leave