R&D Battery Cell Engineer - R&D Process Development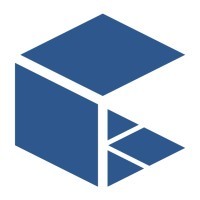 Cuberg
United States
Posted on Saturday, May 27, 2023
We are seeking a motivated and collaborative Entry-Level Battery Cell Engineer with a BS degree in a scientific or engineering field (e.g., Chemical Engineering, Materials Science, Chemistry, Physics, Mechanical Engineering) to join our R&D Process Development group. In this role, you will contribute to the development and optimization of the build processes for our next-generation battery cells, with a focus on executing design of experiments (DOEs) for cell build processes. Your work will support our company's mission to reshape the landscape of sustainable mobility.
About
Cuberg is commercializing next-generation battery technology to power the future of electric mobility. The company was acquired in 2021 by Northvolt, a global supplier of sustainable, high-quality battery cells and systems. As Northvolt's Advanced Technology Center operating in Silicon Valley, Cuberg is developing and commercializing lithium metal batteries, building an innovation ecosystem around lithium-ion technology, and leveraging Northvolt's state-of-the-art manufacturing capabilities to rapidly scale up production of advanced batteries.
Bachelor's degree in a scientific or engineering field (e.g., Chemical Engineering, Materials Science, Chemistry, Physics, Mechanical Engineering).
Knowledge of Li-metal battery cell chemistries, materials, and manufacturing processes is a plus.
Familiarity with design of experiments (DOE) methodology or a willingness to learn and apply it to battery cell build processes.
Proficiency in data analysis using tools such as Python, Matlab, JMP, or other statistical analysis software, as well as Microsoft Office Suite and Google Suite.
Proficiency in mechatronics and microcontroller programming such as Raspberry Pi and Arduino projects is a plus.
Proficiency with power tools and basic machining. Experience with CAD modeling and 3D printing and/or CNC milling is a plus.
Strong problem-solving, analytical, and communication skills.
Ability to work effectively both independently and as part of a diverse, multidisciplinary team.
Strong commitment to safety, quality, and continuous improvement.
Responsibilities
Assist in the design, development, and optimization of battery cell manufacturing processes, focusing on electrode preparation, cell assembly, and formation for Li-metal battery systems.
Work closely with the R&D team to integrate new materials and designs into the battery cell manufacturing processes, enhancing performance and safety.
Execute design of experiments (DOEs) for various cell build processes, analyzing data to identify and address process-related issues.
Collaborate with cross-functional teams, including materials science, quality, and production, to support the seamless technology transfer from the lab to the manufacturing facility.
Assist in the design and development of automated and semi-automated testing fixtures for process development projects
Support the creation and maintenance of process documentation, including work instructions and best practices.
Learn from experienced engineers and technicians on battery cell process development and optimization, fostering a culture of teamwork and continuous learning.
Stay current with the latest advancements in Li-metal battery technology, materials, and manufacturing techniques to inform process development and innovation.
Participate in safety and quality audits, ensuring compliance with all relevant industry standards and regulations.
The San Francisco / Bay Area cash compensation (base + bonus) range for this full-time position is $91,000 - $106,000 + equity + benefits.
Generous stock options
Group health benefits that provide strong support for employee well-being and preventative care, including comprehensive medical, dental, vision, and flexible savings account plans
A retirement program that helps build future financial security through both traditional and Roth 401(k) options with employer matching
Generous paid time off plans to renew and refresh through vacation, personal leave, holidays, and parental leave