Senior Materials Planner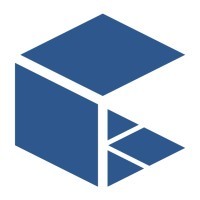 Cuberg
United States
Posted on Wednesday, June 14, 2023
The Materials Planner will manage forecast and inventories to ensure the appropriate supply of materials required to maintain steady production and product delivery.
Ideal candidates are detail-oriented, proactive problem-solvers with experience forecasting, planning and facilitating on-time materials to the production line as and when required, avoiding disruption to production. The Materials Planner must be comfortable in a fast-paced, highly collaborative, and dynamic startup environment, with the ability to work well with internal and external stakeholders, as well as independently.
Join us in building the future of energy.
About
Cuberg is commercializing next-generation battery technology to power the future of electric mobility. The company was acquired in 2021 by Northvolt, a global supplier of sustainable, high-quality battery cells and systems. As Northvolt's Advanced Technology Center operating in Silicon Valley, Cuberg is developing and commercializing lithium metal batteries, building an innovation ecosystem around lithium-ion technology, and leveraging Northvolt's state-of-the-art manufacturing capabilities to rapidly scale up production of advanced batteries.
Responsibilities
Forecast supply needs by coordinating with other departments, tracking customer demand, production volume and materials requirements
Schedule and oversee inventory acquisition and supply management, ensuring adequate stock levels are maintained
Own inventory and develop/implement strategies to reduce down time related to out-of-stock parts
Develop, implement and evaluate processes for material delivery, working with suppliers and internal stakeholders on continuous improvement initiatives
Monitor the integrity of Bill of Materials (BOM) and support inventory checks to validate accuracy
Work with the technical team to manage change orders and deplete finished goods, raw materials, and related assemblies to minimize write-offs
Manage inventory issues, schedule changes, and cancellations
Understand and manage risks related to material availability or quality and minimize impact on production schedule
Set-up and maintain processes and platforms/softwares related to procurement (ERP, MRP)
Create and maintain reports that track inventory levels, stock movements, and supplier performance
Analyze data to identify trends and make recommendations for continuous improvement
Bachelor's degree in Sourcing & Logistics, Inventory Management, Supply Chain Management, Business Administration or Manufacturing
3+ years of Materials Planning, Inventory Management or Purchasing/Procurement experience in relevant industry, e.g. Battery, Automotive, Aerospace, Semiconductor
Extensive experience with ERP systems
Proven track record of managing material flows in an international environment
Strong analytical, planning and problem solving skills
Strong organizational and time management skills
Familiarity with lean manufacturing and six sigma principles is a plus
We offer a competitive compensation and benefits package, including generous stock options, to help you and your family build a healthy and secure future.
Group health benefits that provide strong support for employee well-being and preventative care, including comprehensive medical, dental, vision, and flexible savings account plans
A retirement program that helps build future financial security through both traditional and Roth 401(k) options with employer matching
Generous paid time off plans to renew and refresh through vacation, personal leave, holidays, and parental leave

The San Francisco / Bay Area cash compensation (base + bonus) range for this full-time position is $110,000 - $145,000 + equity + benefits.

Generous stock options
Group health benefits that provide strong support for employee well-being and preventative care, including comprehensive medical, dental, vision, and flexible savings account plans
A retirement program that helps build future financial security through both traditional and Roth 401(k) options with employer matching
Generous paid time off plans to renew and refresh through vacation, personal leave, holidays, and parental leave