Senior Battery Test Technician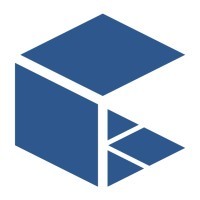 Cuberg
United States
Posted on Thursday, June 15, 2023
Cuberg, a Northvolt company, is seeking a skilled Senior Battery Test Technician to support the development and testing of our groundbreaking lithium metal battery technology. As a member of our team, you will work alongside scientists and engineers to test, evaluate, and analyze the performance of our batteries at multiple stages of development. Cuberg's technology, which has been validated by the U.S. Department of Energy, delivers significant improvements in energy density and power output, making it ideally suited to power the next generation of electric vehicles and aircraft.
At Cuberg, we are passionate about advancing clean energy solutions and are committed to creating a sustainable future. As a critical member of our team, you will have the opportunity to contribute to cutting-edge research and development that will shape the future of electric mobility.
Join us in building the future of energy.
Responsibilities
Conduct tests on Cuberg's lithium metal batteries at various stages of development
Collect and analyze data using laboratory equipment and software
Troubleshoot equipment malfunctions and perform basic repairs
Develop protocols for testing procedures and maintain test records
Collaborate with cross-functional teams to support the development of new products and processes
Support the maintenance and calibration of laboratory equipment
Ensure compliance with safety protocols and maintain a clean and organized laboratory environment
Associate's degree or equivalent in a relevant scientific field (e.g. chemistry, physics, materials science)
3+ years of experience in a laboratory setting, preferably in battery testing or related field
Knowledge of battery testing techniques and laboratory safety protocols
Proficiency in data collection, analysis, and interpretation using common laboratory software (e.g. Excel, MATLAB)
Excellent organizational and record-keeping skills
Strong communication skills and ability to work effectively in a team environment
Ability to lift and move heavy equipment and materials as needed.
The San Francisco / Bay Area cash compensation base hourly range for this full-time position is $26/hr - $55/hr + equity + benefits.
Generous stock options
Group health benefits that provide strong support for employee well-being and preventative care, including comprehensive medical, dental, vision, and flexible savings account plans
A retirement program that helps build future financial security through both traditional and Roth 401(k) options with employer matching
Generous paid time off plans to renew and refresh through vacation, personal leave, holidays, and parental leave