Battery Test Engineer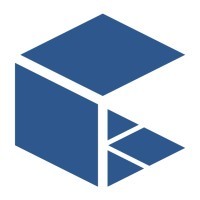 Cuberg
Quality Assurance
United States
Posted on Saturday, July 1, 2023
Cuberg, a cutting-edge battery technology company, is seeking a highly motivated Senior Battery Test Engineer to join our team. In this role, you will be responsible for developing and executing tests to ensure the quality, performance and reliability of our battery products. You will work cross-functionally with our R&D team to understand product requirements, design test plans, and execute tests to provide clear and actionable data.
As a Senior Test Engineer, you must have extensive experience with battery cycler scripting and a strong working knowledge of common DOE methods and how different types of testing are applicable within the product development pipeline. In addition, you should have a strong background in battery testing and a solid understanding of battery systems. The Ideal candidate should also have a deep understanding of Neware software and be comfortable writing scripts to automate battery testing procedures.
About
Cuberg builds high-performance energy solutions based on next-generation technology for the world's most demanding battery applications. Cuberg technology, paired with the manufacturing excellence of parent company Northvolt, will help give rise to a new generation of mobility businesses and decarbonize hard-to-abate segments of the transportation industry.
Cuberg technology uses a lithium metal anode and proprietary liquid electrolyte to simultaneously solve the interlocking challenges of battery performance and manufacturability. While incumbent battery technologies, such as lithium-ion, can be too heavy and low-performing for use in aircraft, Cuberg's battery cells are lightweight and high-performance. The technology is also compatible with industry standard manufacturing methods, enabling scalability, reliability and traceability across the value chain.
Cuberg and Northvolt believe that complete electrification will require a revolutionary spirit and a practical mind. We won't just design the world's best batteries—we will ship them at scale.
Responsibilities:
Collaborate with cross-functional teams to define test requirements and ensure timely completion of projects.
Develop and execute test plans and procedures for battery cell testing, including performance, safety, characterization, and reliability testing.
Script protocols on Neware, Arbin and other types of battery cyclers
Scope, design, and install custom testing environments and fixtures
Analyze experimental data and build comprehensive reports and presentations for materials R&D team
Track, study, and provide reports on failed test experiments
Drive safety improvements through software and equipment modifications
Develop automated data processing and analysis tools
Create High level test plans for entire projects
Bachelor's degree in Mechanical, Chemical, or Electrical, Engineering, Materials Science, Physics or a related field
3+ years of experience in battery cell testing, including performance, safety, and reliability testing.
1+ years of Experience with battery cell test equipment and software, such as battery cyclers, environmental chambers, and data acquisition systems.
Experience in scripting for Neware, Arbin, and Biologic cell cycler platforms
Experience leading and managing teams of engineers
Experience with planning, project management, and execution of testing that aligns with the Product Development Pipeline
Understanding of the cell manufacturing process and the crucial tests needed to verify build level quality in that process
Experience developing test fixtures, and one of a kind test set ups
Preferred Qualifications:
Advanced ability to script and run tests using Neware cyclers
Familiarity with industry standards and regulations related to battery cell testing
Working knowledge of HALT/ALT and the application of to develop test plans and procedures
The target US compensation range for this full-time position is $127,000-$157,000 + equity + benefits. Compensation ranges are determined by level, role and location. The range displayed on each job posting reflects the target for new hire total cash compensation (base + bonus), individual pay is determined by additional factors including relevant job-related skills, experience and additional factors. Your recruiter will be happy to share more about about the salary range during your hiring process