Senior People & Talent Analyst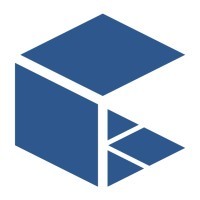 Cuberg
IT, People & HR
United States
Posted on Monday, July 10, 2023
The senior business analyst will support internal business functions in analyzing data, automating processes, identifying solutions to improve efficiency, helping implement organization metrics, and executing special projects. The role will collaborate with cross-functional teams, stakeholders, and subject matter experts to drive initiatives and deliver high-quality analytical insights and solutions.
Ideal candidates have a strong background in business analysis, excellent communication skills, and a good understanding of internal functions such as HR, finance, business development, and intellectual property groups. Candidates should be comfortable in a fast-paced, collaborative, and dynamic startup environment.
Join us in building the future of energy.
About
Cuberg builds high-performance energy solutions based on next-generation technology for the world's most demanding battery applications. Cuberg technology, paired with the manufacturing excellence of parent company Northvolt, will help give rise to a new generation of mobility businesses and decarbonize hard-to-abate segments of the transportation industry.
Cuberg technology uses a lithium metal anode and proprietary liquid electrolyte to simultaneously solve the interlocking challenges of battery performance and manufacturability. While incumbent battery technologies, such as lithium-ion, can be too heavy and low-performing for use in aircraft, Cuberg's battery cells are lightweight and high-performance. The technology is also compatible with industry standard manufacturing methods, enabling scalability, reliability and traceability across the value chain.
Cuberg and Northvolt believe that complete electrification will require a revolutionary spirit and a practical mind. We won't just design the world's best batteries—we will ship them at scale.
Bachelor's degree in business administration, finance, data analytics / visualizations, or a related field. A Master's degree is a plus.
Proven experience as a Business Analyst, preferably in a senior role, supporting HR, finance, business development, or intellectual property functions.
Familiarity and base knowledge and understanding of HR, finance, business development, and intellectual property processes and best practices
Excellent analytical and problem-solving skills, with the ability to gather and interpret complex data and make informed recommendations.
Familiarity with project management principles and practices.
Strong communication and interpersonal skills, with the ability to collaborate effectively with stakeholders at all levels.
Proficiency in data analysis and visualization tools such as Excel, Tableau, or Power BI.
Familiarity with enterprise systems and software applications related to HR, finance, business development, and intellectual property.
Ability to prioritize tasks, work independently, and manage multiple projects simultaneously.
Strong attention to detail and commitment to delivering high-quality work.
Professional certifications such as CBAP (Certified Business Analysis Professional) or PMI-PBA (PMI Professional in Business Analysis) are a plus.
Responsibilities
Perform data analysis and generate meaningful reports / scorecards and dashboards to support decision-making and simplify communication across Cuberg functions
Support human resources (HR) in collecting and analyzing employment related data, including key performance indicators, employee engagement data, analyzing compensation data, evaluating trends in recruitment, developing dashboards, and supporting metric development and deployment
Support intellectual property teams with automating processes, reporting, running analyses, and developing and deploying metrics
Support business development (BD) by analyzing the voice of the customer, developing and deploying metrics, analyzing sales trends, and developing optimized and connected tools between sales, supply chain and program departments
The target US compensation range for this full-time position is $104,000-$157,000 + equity + benefits. Compensation ranges are determined by level, role and location. The range displayed on each job posting reflects the target for new hire total cash compensation (base + bonus), individual pay is determined by additional factors including relevant job-related skills, experience and additional factors. Your recruiter will be happy to share more about about the salary range during your hiring process