Scientist I/II - Materials Characterization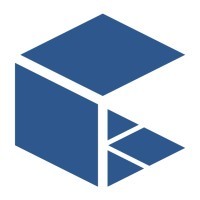 Cuberg
United States
Posted on Thursday, July 13, 2023
The Characterization team at Cuberg specializes in studying the chemical and physical properties of battery materials. Our mission is to establish analytical techniques for characterizing key compositional and structural features of cell components to further our understanding of fundamental chemical processes and improve cell performance. We provide innovative problem-solving through high-quality data collection and interpretation. We are looking for an enthusiastic and creative individual to work on projects involving method development of advanced characterization techniques to study battery materials including electrolyte, cathode, anode and separator.
About

Cuberg builds high-performance energy solutions based on next-generation technology for the world's most demanding battery applications. Cuberg technology, paired with the manufacturing excellence of parent company Northvolt, will help give rise to a new generation of mobility businesses and decarbonize hard-to-abate segments of the transportation industry.
Cuberg technology uses a lithium metal anode and proprietary liquid electrolyte to simultaneously solve the interlocking challenges of battery performance and manufacturability. While incumbent battery technologies, such as lithium-ion, can be too heavy and low-performing for use in aircraft, Cuberg's battery cells are lightweight and high-performance. The technology is also compatible with industry standard manufacturing methods, enabling scalability, reliability and traceability across the value chain.
Cuberg and Northvolt believe that complete electrification will require a revolutionary spirit and a practical mind. We won't just design the world's best batteries—we will ship them at scale.
M.Sc./M.S. degree in chemistry, materials science, chemical engineering, or a related field or B.Sc./B.S. with 1-2 years of experience in a related field.
Experience with materials research with a focus on fundamental chemictry understanding of material structure and properties
The willingness to work in a laboratory setting and conduct experiments in gloveboxes and dry room environments.
The inclination to take initiative and ownership of your work and the ability to prioritize tasks.
A strong attention to detail.
Excellent interpersonal and communication skills.
Responsibilities
Perform literature search on recent advances in state-of the-art instrumentation for characterizing battery cell components.
Develop and optimize techniques for assessing quality of incoming cell components and assessing material degradation using instruments such as NMR, GC-MS, FTIR, Raman, Optical microscope, SEM, ICP-OES/MS, profilometer and gas adsorption analyzers.
Support other Cuberg battery teams with characterization of battery materials.
Design experiments and oversee projects relating to materials characterization.
Work with air/moisture sensitive samples using air-free techniques including working in a glove box.
Develop sample preparation and transfer methods for highly sensitive materials.
Adhere to safe chemical handling practices.
Prepare, present, and share results with team members.
The target US compensation range for this full-time position is $91,000-$126,000 + equity + benefits. Compensation ranges are determined by level, role and location. The range displayed on each job posting reflects the target for new hire total cash compensation (base + bonus), individual pay is determined by additional factors including relevant job-related skills, experience and additional factors. Your recruiter will be happy to share more about about the salary range during your hiring process