Process Engineering Intern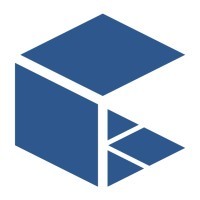 Cuberg
San Leandro, CA, USA
Posted on Friday, October 27, 2023
The process engineering intern will be responsible for assisting our process engineers in developing new processes, completing data analysis, cell integration, and material development related to our production at San Leandro facilities.
Ideal candidates are quick learners, self-motivated, and a combination of hands-on as well as analytically capable. The candidate should be comfortable in a fast-paced, collaborative, and dynamic startup environment.
About
Cuberg builds high-performance energy solutions based on next-generation technology for the world's most demanding battery applications. Cuberg technology, paired with the manufacturing excellence of parent company Northvolt, will help give rise to a new generation of mobility businesses and decarbonize hard-to-abate segments of the transportation industry.
Cuberg technology uses a lithium metal anode and proprietary liquid electrolyte to simultaneously solve the interlocking challenges of battery performance and manufacturability. While incumbent battery technologies, such as lithium-ion, can be too heavy and low-performing for use in aircraft, Cuberg's battery cells are lightweight and high-performance. The technology is also compatible with industry standard manufacturing methods, enabling scalability, reliability and traceability across the value chain.
Cuberg and Northvolt believe that complete electrification will require a revolutionary spirit and a practical mind. We won't just design the world's best batteries—we will ship them at scale.
Basic understanding of battery components and interplay between them
Basic process development understanding - how to structure baseline evaluations and deviations from the baseline
Data analysis using some or all of the following; jmp, ms excel, sql queries
Basic understanding of mechanics as it relates to various semi-automated tools
Capability and dexterity to work in dry room, glove box, or factory based environment
Desire to match hands-on work with deep thinking and analytical development
Responsibilities
All responsibilities will be supported with existing full time engineering resources
Hands-on development of new lab-scale processes for electrode fabrication methods
Tracking, monitoring and characterization of process repeatability, scalability, yield and quality of materials produced
Integration of materials, new process with existing cell architectures and electrochemical evaluation of cell based data
Paid time off, holidays