Senior R&D Test Engineer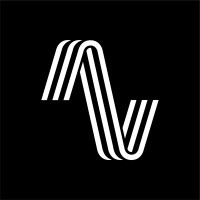 Sonera Magnetics
Quality Assurance
United States
Posted on Thursday, June 29, 2023
We are looking for an experienced researcher from the physical sciences or engineering to join the team as a Senior R&D Test Engineer. The job will involve a wide variety of activities: RF and DC electrical measurements, development of new instruments for sensor characterization, measurements of biomagnetic signal, data analysis, and brainstorming novel sensor architectures with the team. The ideal candidate will be able to be an independent researcher in a laboratory environment. They will have experience with electronics and instrumentation development and will know when not to trust their measurement tools. They will be eager to learn new skills and collaborate with a team of engineers with wide-ranging backgrounds.
Responsibilities:
Develop new instruments for testing novel biomagnetic sensors
Develop experimental plans and perform proof-of-concept testing for new sensing architectures
Develop new data processing pipelines
Perform electrical measurements of sensor chips and printed circuit boards using both standard measurement hardware as well as custom-built systems
Rework, repair, and modify printed circuit boards
Use, maintain, and train other employees on specialized tools like wirebonders and electromagnets
Document and communicate technical progress and uncertainties clearly with the entire team to enable effective collaboration
Design and build custom parts using on-site 3D printers or outsourced machining services
Core Skills and Experience:
Ph.D. in physical sciences or engineering or Master's + 4 years of experience in R&D environment
Experience with challenging precision measurements
Ability quickly learn new skills and to dive into tasks before becoming an expert
Effective communication and collaboration with a wide-ranging technical team
Experience with programming and data analysis in Python or other programming languages
Experience with electrical measurement tools – multimeters, oscilloscopes, etc.
Bonus Qualifications:
Experience developing any novel scientific instrumentation
Experience with soldering of printed circuit boards, especially with surface-mount components
Experience with high-frequency measurement equipment like spectrum analyzers, network analyzers, and function generators
Ability to read and understand component datasheets, electrical schematics, and block diagrams
Experience with 3D design (Autodesk Inventor / Fusion360, Solidworks, or similar) and 3D printing
Compensation will additionally include participation in Sonera's Equity Incentive Plan
401(k) including generous company matching
Health, vision, dental insurance coverage
Flexible time-off policy, paid parental leave
This position will require access to information protected under U.S. export control laws and regulations, including the International Traffic in Arms Regulations (ITAR) and/or the Export Administration Regulations (EAR). Please note that any offer for employment will be conditioned on authorization to receive software or technology controlled under these U.S. export control laws and regulations without sponsorship for an export license