Sr. RFIC Design Engineer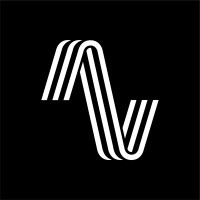 Sonera Magnetics
Design
United States
Posted on Tuesday, September 12, 2023
We are seeking a highly motivated and experienced RFIC Design Engineer to join our dynamic engineering team. The successful candidate will be responsible for the design, development, and verification of advanced RFICs to enable miniaturization and scaling of Sonera's novel magnetic sensors. The candidate will be required to work closely with other members of the engineering team to meet project objectives and to bring Sonera's neuromagnetic sensing platform to market.
Typical base salary is in the $150,000 to $200,000 range alongside generous equity compensation through participation in Sonera's Equity Incentive Plan; actual salary can be more or less than the posted range and will be determined based on the individual's applicable skills, education, qualifications and experience for the role
Responsibilities

Design, simulate, and verify RFICs to interface with novel magnetoacoustic transducers
Develop detailed RFIC specifications and performance requirements
Work closely with other members of the engineering team to develop design solutions
Manage and maintain design schedule to ensure on-time tapeout
Conduct design reviews and provide technical support to other team members
Support product testing and verification
Bachelor's or Master's degree in Electrical Engineering or related field
At least 5 years of experience in RFIC design
Strong knowledge of RF circuit theory and design principles, especially with regard to noise, linearity, stability, limited bandwidth, and other analog/RF constraints.
Understanding of block-level and architecture-level design tradeoffs in analog and RF circuits and systems.
Must have tape-out experience with one or more of the following blocks: on-chip LNAs, VCOs, DCOs, PLLs, mixers, baseband electronics, and/or radio frequency passives.
Successful demonstration of good agreement between design simulation and test measurement
Experience with Cadence design tools and post-layout verification
Knowledge of CMOS process technologies, with BiCMOS experience a plus
Experience with test equipment such as spectrum analyzers, network analyzers, and RF signal generators
Strong analytical and problem-solving skills
Ability to work independently and as part of a team
Excellent communication and interpersonal skills
Competitive salary and stock options
401(k) with company match
Health, vision, dental coverage
Flexible time-off policy, paid parental leave
This position will require access to information protected under U.S. export control laws and regulations, including the International Traffic in Arms Regulations (ITAR) and/or the Export Administration Regulations (EAR). Please note that any offer for employment will be conditioned on authorization to receive software or technology controlled under these U.S. export control laws and regulations without sponsorship for an export license.
Sonera Magnetics, Inc. is an Equal Opportunity Employer and does not discriminate on the basis or perception of race, color, religion, sex, sexual orientation, gender identity, national origin, disability, age, protected veteran status or any other consideration made unlawful by federal, state, or local laws.
It is company policy to perform background checks and review candidate references. In compliance with federal law, all persons hired will be required to verify identity and eligibility to work in the United States and to complete the required employment eligibility verification form upon hire. Sonera Magnetics, Inc. participates in the E-Verify Program.