Process / Production Technician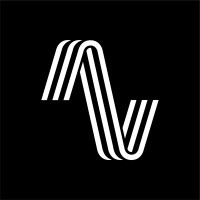 Sonera Magnetics
Operations
United States
Posted on Tuesday, September 12, 2023
We are looking for a dependable and motivated Process or Production Technician to join our sensor development efforts. Work will primarily be split between two areas: (1) photolithography and nanofabrication of Sonera's proprietary sensor designs in a standard cleanroom laboratory (2) sputter deposition of thin film materials using Sonera's in-house sputter deposition tool, followed by high-frequency (RF) electrical & magnetic characterization. Other tasks may involve a wide variety of activities – from assisting with troubleshooting and periodic maintenance of the sputter tool and various custom-built RF characterization tools, to materials characterization using standard metrology tools. The ideal candidate will have good knowledge of and experience with various micro- and nanolithography techniques related to optical and e-beam lithography, and familiar with vacuum technology including various types of sputtering depositions (DC, RF, etc). This person should be open to learning new skills, enthusiastic about taking a hands-on approach to sensor development, and comfortable with creative problem solving in a startup environment.
Typical base salary is in the $75,000 to $115,000 range alongside generous equity compensation through participation in Sonera's Equity Incentive Plan; actual salary can be more or less than the posted range and will be determined based on the individual's applicable skills, education, qualifications and experience for the role.

Perform micro- and nanolithography primarily involving optical and e-beam lithography as well as standard cleanroom processing to pattern devices and prepare samples for sputter deposition
Use in-house sputter deposition tool to sputter thin-film materials and stacks on a variety of substrates and devices (materials, sizes, and patterning conditions)
Test and characterize high-frequency (RF) electrical and magnetic properties of sputtered thin films (on bare substrates) and patterned devices using both standard measurement hardware as well as custom-built systems
Assist with evaluating device performance and reliability using standard metrology tools as well as custom systems
Assist with troubleshooting and periodic maintenance of lab equipment (pumps, sputter tool, electromagnets, etc.)
Help to maintain cleanliness of sputter tool cleanspace and keep track of sputter related inventory
Work with the materials science team to perform & execute experiments in a timely manner
Core Skills and Experience
3+ years of experience working in an industry environment
Experience with photolithography, e-beam lithography, micro- & nano-fabrication process flow and cleanroom processing methods in general
Experience in vacuum technology and various types of sputtering deposition (DC, RF, etc.)
Experience with operating, maintaining and troubleshooting high vacuum systems (e.g., sputter) and RF electrical equipment (e.g., VNA)
Experience with statistical process control and statistical data analysis
Detail oriented with exceptional time management skills
Able to extract, summarize, and present process and characterization data
Excellent communication skills - verbal and written
Associate or Bachelors' degree in Electrical Engineering, Materials Science, Physics, or a related scientific discipline is a plus
Competitive salary and stock options
401(k) with company match
Health, vision, dental coverage
Flexible time-off policy, paid parental leave
This position will require access to information protected under U.S. export control laws and regulations, including the International Traffic in Arms Regulations (ITAR) and/or the Export Administration Regulations (EAR). Please note that any offer for employment will be conditioned on authorization to receive software or technology controlled under these U.S. export control laws and regulations without sponsorship for an export license.
Sonera Magnetics, Inc. is an Equal Opportunity Employer and does not discriminate on the basis or perception of race, color, religion, sex, sexual orientation, gender identity, national origin, disability, age, protected veteran status or any other consideration made unlawful by federal, state, or local laws.
It is company policy to perform background checks and review candidate references. In compliance with federal law, all persons hired will be required to verify identity and eligibility to work in the United States and to complete the required employment eligibility verification form upon hire. Sonera Magnetics, Inc. participates in the E-Verify Program.