SAW-IDT Design and Product Engineer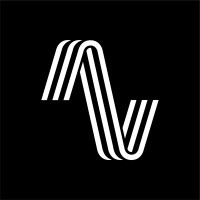 Sonera Magnetics
Product, Design
Berkeley, CA, USA
Posted on Friday, November 17, 2023
We are seeking a highly motivated and experienced SAW-IDT design and product engineer who can design and analyze IDT (Interdigitated Transducer) structures for our specific impedance, noise, and temperature stability requirements. A successful candidate will be responsible for design and verification, packaging development, piezoelectric material development, and device testing of the novel SAW architectures incorporated in Sonera's proprietary sensing technology. The candidate will be required to work closely with other members of the engineering team to meet project objectives and to bring Sonera's neuromagnetic sensing platform to market. The ideal candidate will have strong technical understanding of the applicable device characteristics relevant to producing functional sensing circuits, experience with device fabrication and testing as well as a broad understanding of piezoelectric, magnetoelastic, and multiferroic materials. This person should be confident in taking on project management responsibilities, and comfortable with creative problem solving in a startup environment.
Typical base salary is in the $130,000 to $160,000 range alongside generous equity compensation through participation in Sonera's Equity Incentive Plan; actual salary can be more or less than the posted range and will be determined based on the individual's applicable skills, education, qualifications and experience for the role.
Responsibilities
Design, simulate, and optimize SAW-IDTs to meet frequency, insertion loss, and temperature stability requirements.
Study and analyze SAW device noise. Optimize structures to minimize SAW noise.
Incorporate POI (piezo on insulator) substrate material in designs for temperature stability.
Build statistical models to correlate device performance to SAW design and noise characteristics
Develop and execute test plans to validate SAW-IDT performance.
Work seamlessly with the materials team to iteratively optimize SAW device design and performance.
Work with packaging vendors to identify the best package for Sonera's sensors.
Work closely with other members of the engineering team towards the goal of achieving specific performance metrics for Sonera's sensors.
Conduct design reviews and provide technical support to other team members.
Manage the SAW-IDT based product development including design, review, fabrication, assembly, packaging, and testing.
Bachelor's degree plus 10 years, Master's degree plus 5 years, or Ph.D. plus 2 years in Electrical Engineering or related field.
At least 5 years of experience in SAW-IDT design and product engineering.
Strong knowledge of SAW IDT design principles, especially impedance tuning, voltage and frequency tuning, noise optimization, and temperature response.
Understanding of piezoelectric substrate structure and its impact on temperature stability – experienced with temperature-compensated (TC) design.
Experience with magnetic, magnetoelastic, and multiferroic materials in general, and with magnetic thin film device physics in particular, is a plus.
Experience with TC SAW fabrication and process development a plus.
Experience with vendors communication and management.
Experience with basic test equipment such as spectrum analyzers, network analyzers, and RF signal generators.
Strong analytical and problem-solving skills. Excellent communication and interpersonal skills.
Ability to work independently and as part of a team.
Competitive salary and stock options
401(k) with company match
Health, vision, dental coverage
Flexible time-off policy, paid parental leave
This position will require access to information protected under U.S. export control laws and regulations, including the International Traffic in Arms Regulations (ITAR) and/or the Export Administration Regulations (EAR). Please note that any offer for employment will be conditioned on authorization to receive software or technology controlled under these U.S. export control laws and regulations without sponsorship for an export license.
Sonera Magnetics, Inc. is an Equal Opportunity Employer and does not discriminate on the basis or perception of race, color, religion, sex, sexual orientation, gender identity, national origin, disability, age, protected veteran status or any other consideration made unlawful by federal, state, or local laws.
It is company policy to perform background checks and review candidate references. In compliance with federal law, all persons hired will be required to verify identity and eligibility to work in the United States and to complete the required employment eligibility verification form upon hire. Sonera Magnetics, Inc. participates in the E-Verify Program.