R&D Technician - Cement Testing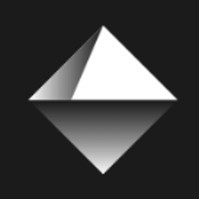 Sublime Systems
Somerville, MA, USA
Posted on Tuesday, May 2, 2023
Background & Overview
Sublime Systems' mission is to have a swift and massive impact on reducing global CO2 emissions by decarbonizing cement, the key ingredient in concrete. Founded in 2020, Sublime Systems has taken on the challenge of transforming the cement production process. Leading investors including The Engine, Prime Impact Fund, Energy Impact Partners, and Lowercarbon Capital have funded Sublime's technology, recognizing that this paradigm shift in production has set us on the path to deliver high performance, net-zero solutions to concrete producers, thereby driving gigaton-scale reductions in CO2 emissions.
If you are galvanized by seeking solutions to hard problems, inspired to combat climate change, and have a "hard hat" in your DNA, contact us today to learn more about Sublime Systems. We are seeking extraordinary scientists, engineers, market and business development strategists, and operations experts to propel innovation and market transformation.
Position Overview
Sublime Systems seeks an R&D Technician to contribute to the development of our technology. The technician will be responsible for conducting laboratory testing of Sublime Systems cement to validate and optimize its performance. This is an exciting opportunity to combat global climate change by transforming how the world makes cement. This is a full time (40 hr/week) position located in Somerville, MA
Responsibilities Include:
Carrying out hands-on testing of cement properties and performance following guidance from Sublime Systems' research scientists.
Carefully following established ASTM and internal procedures to prepare cement test specimens and measure properties such as compressive strength, setting time, and flow in Sublime Systems' laboratory.
Operating and maintaining laboratory equipment.
Ordering supplies, tools, and materials.
Documenting and compiling measurement results.
Championing safety in all of Sublime's work.
Helping to develop a supportive, innovative, and dynamic company culture.
Knowledge and Skill Requirements
High school diploma required.
Knowledge of cement standards ASTM C150, C595 and C1157.
Able to perform lab work, including preparing and testing cement test specimens according to ASTM C305, C511, C109, C109.
2-3 years of previous experience setting up and operating testing equipment and recording results.
Mechanically inclined and comfortable operating machinery such as a compression tester.
Previous experience working with cement is required. Experience working with, concrete or related materials is preferred.
American Concrete Institute (ACI) certification in cement/concrete testing is preferred.
Able to recognize deviations in testing, and recommend adjustments to protocols or equipment.
Able to lift objects up to 50 lbs.
Strong interpersonal skills including the ability to listen, distill information, consult, and suggest new approaches.
Familiarity with Microsoft Office, especially Microsoft Excel is recommended.
Ability to pay close attention to detail, focusing on accuracy and quality, without losing sight of the bigger picture.
Balance, perspective, and a good sense of humor.
Sublime Systems is proud to be an Equal Opportunity Employer
All qualified applicants will receive consideration for employment without regard to race, color, religion, sex, national origin, disability, protected veteran status, or any other characteristic protected by law.
Your Right to Work
In compliance with federal law, all persons hired will be required to verify identity and eligibility to work in the United States and to complete the required employment eligibility verification document form upon hire.