Pilot Plant Operator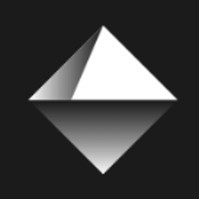 Sublime Systems
Operations
Somerville, MA, USA
Posted on Wednesday, October 18, 2023
Sublime Systems is a technology company commercializing affordable, ultra-low-carbon cement. Sublime's breakthrough replaces the industry's legacy fossil fuel-fired kilns with an electrochemical system that operates at ambient temperature, eliminating the use of fossil fuel and the need for limestone, resulting in low-carbon, low-embodied energy cement. This technology has the potential to drive gigaton-scale CO
2
reductions in an industry responsible for 8 percent of global emissions. Sublime is backed by mission-aligned investors, including The Engine, Prime Impact Fund, Energy Impact Partners, and Lowercarbon Capital. We are building a diverse and collaborative team of folks who are "amped about cement" (pun intended), who share our values (excellence, creativity, and teamwork), and our motivation to create a better world.
This is an exciting opportunity to change the way cement is made! This position works out of our Somerville, MA Pilot Plant location where we are producing strong, fast-setting clean cement of the future.
Responsibilities Include
Controls, operates, and monitors mixers, vacuum pumps, slurry vessels, Filter press, drying ovens, grinding and mixing equipment for use in pilot chemical processes
Follow Standard Operating Procedures for plant start-up, shut down, cleaning and batching.
Perform routine and preventative maintenance tasks as required including equipment inspection and calibrations
Basic maintenance and operator care of equipment to ensure ongoing facility operations
Complete maintenance logs consistent with pilot operating plan
Complete start of day and/or end of day facility inspection list
Demonstrate leadership in process and operational safety at all times, and demand that of others, including all Sublime Systems employee's, visitors, and contractors
Other duties as assigned
Knowledge and Skill Requirements
Associates degree and/or certificate in industrial work skills such as industrial maintenance, automated technology, welding, etc. is preferred.
1-2 years of previous experience in industrial or commercial maintenance or operations is preferred.
Detail-oriented; proficiency for accuracy; dependable; positive attitude; team player.
Ability to multi-task and take ownership of assigned projects.
Good communication skills, both written and verbal.
Must be able to lift and move up to 75 pounds
Must be able to stoop, kneel, crouch, reach, and stand
Sublime Systems is proud to be an Equal Opportunity Employer
All qualified applicants will receive consideration for employment without regard to race, color, religion, sex, national origin, disability, protected veteran status, or any other characteristic protected by law.
Research suggests that qualified people from historically marginalized groups may self-select out of opportunities if they don't meet 100% of the job requirements. We encourage individuals who believe they have the skills necessary to thrive to apply for this role.
In compliance with federal law, all persons hired will be required to verify identity and eligibility to work in the United States and to complete the required employment eligibility verification document form upon hire.